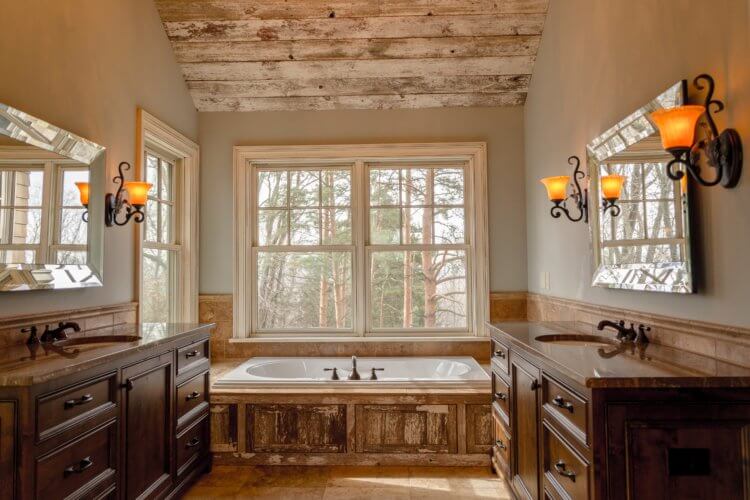 Design trends come and go, and yet each time they change, there's always something that is bound to match your personal tastes. This is true for any area of the home, including the bathroom. In fact, bathrooms are particularly affected by fashion and design trends, considering how rarely bathroom renovations happen compared to other parts of the home. Here are a few new bathroom design ideas to give your bathroom a fresh look this season.
All about the modern design
Housing trends are moving more and more towards decor that is on the modern side of things, rather than anything classic or rustic. As such, bathrooms are now often combined with other areas of the home, following the general trend in interior design that involves increasingly heavy hybridisation.
Thinking compact
Our ideas are getting bigger, but living spaces are getting smaller. Is there a workaround for this? There is, and it makes much more sense than you might think. Many contemporary designers love to outfit bathrooms with modular systems that not only help conserve the space you have available, but also look fantastic and can give your bathroom character like no other. Whether you want to go more industrial or Nordic-inspired, compact solutions, this trend can help you efficiently decorate a small space while still giving you a versatile solution that looks stunning regardless of your bathroom's overall size.
Wood is where it's at
Though modern designs are the main trend this season, don't let that fool you into thinking it's all plastic and metal. Natural wood is making a huge comeback (though can we really say it ever went away in the first place?) to bathrooms. Thanks to advancements in water sealing technologies, woodwork can now effectively replace tiles, creating a soothing, natural look inspired by Japanese bathrooms.
A colourful revolution
Pink may have been all the rage last season, but this time things are getting toned down a fait bit. When it comes to bathrooms, warm, earthy tones like beige, forest green and ash are where it's at. While copper is not entirely on its way out, black, white and brass metal fixtures are definitely getting more prominence this time around.