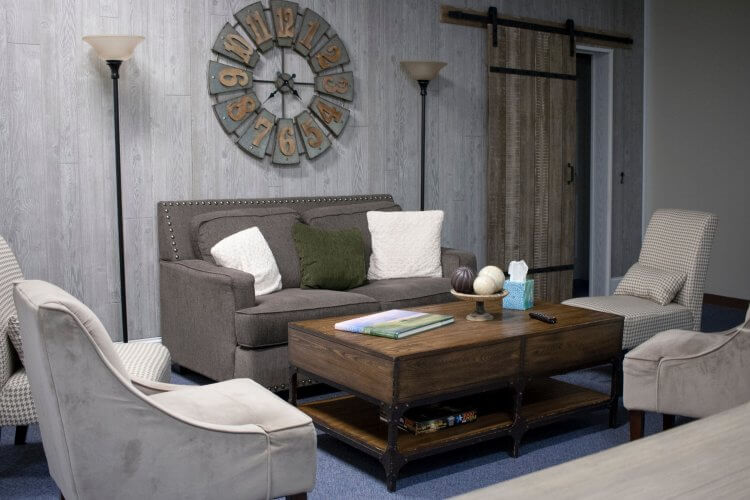 Many homes in the UK don't really take full advantage of their basements, relegating it to the role of a storage area, and a poorly organised one at that. But with new trends in interior decor and architecture emerging, it is becoming increasingly common to turn one's basement into a fully fledged room. In fact, many homeowners have decided that it's the perfect place for a family room. This is not without reason – once properly sealed and refurbished, a basement can be a cosy corner of your home that's both safe and fun to be in. But do you go about furnishing a space like that? Here are a few tips for an effective basement family room.
Make it colourful and warm
Even a properly refurbished basement may become dingy and unpleasant if you don't take the necessary measures to make it warm and inviting. Start by painting the room in an appropriate colour – in this case, light and pastel colours are your best choice. Not only will they make the room brighter (and depending on window access, your basement will most likely be on the darker side), but they'll also add some much needed warmth and a sense of peace that will make playing there that much more pleasant, regardless of your age.
Lighting is key
Since many basements tend to have limited access to natural sunlight, ensuring proper illumination is the key to making your basement a pleasant place to be in. Adjust the number of lights to the relative dimness of your room, and you'll soon find out that that one detail can make all the difference in how pleasant the room looks. LED lights are the best way to go, as not only do they ensure the greatest efficiency, but they'll also last for a long time. When choosing the colour of your light, opting for warmer hues can make your room even better suited for a family-oriented spot.
The devil is in the details
Though there is a lot that can be done to ensure that your basement is truly a family-friendly space even before you start decorating, it's the small details that really determine how it feels. More traditional, wooden furniture can help make the whole area feel warmer, and if you feel like the TV shouldn't be the focal point of your room, you can use wall-sliding panels to add fun details to the walls while having a practical means of hiding your TV when it isn't in use. Add fabric elements, such as in the form of shades for your light fixtures, in order to really bring out the fun and cosy atmosphere of this new, exciting new area of your home.