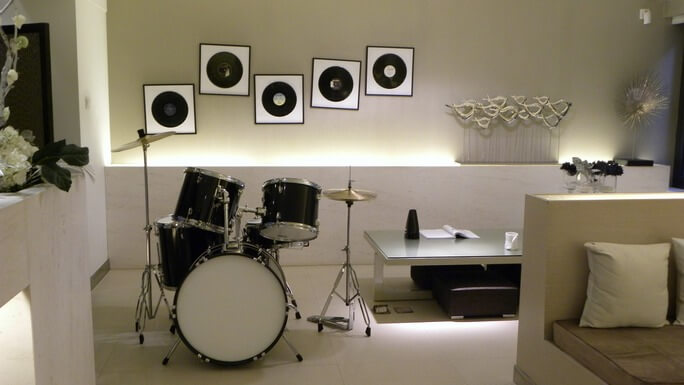 We rarely think about our basements. Many people simply use it as a store room that eventually gets cluttered with all the things they aren't using on a daily basis. While its role as storage area isn't without its merits, the fact that so little thought is usually put into it is actually a horrible waste. Because the basement is an entire floor worth of space that you can really use to your advantage! Here are some ideas for your basement.
Wine storage
This idea is a no-brainer. Even without heavy refurbishment, basements are usually cool, dark, and see little traffic, which makes them the perfect choice for a wine cellar. If you're a connoisseur of wine or someone who simply likes to have a healthy supply of wine for any occasion, you'll definitely enjoy your wine cellar once you have it and it'll probably be hard to go back to just storing all your bottles in your kitchen cabinet.
Home office
Working from home definitely has its merits, but it only works if you have a space that you can really call your own, A place where no one will bother you and where you can really focus on your task. Considering the fact that it's located below ground and needs to be accessed through stairs, the basement might be the perfect secluded spot for your office. With a little bit of tasteful furnishing, you can create the perfect office space in your own home that is also healthily separated from the rest of your living space – a perfect combination.
Basement bar and lounge
Might as well decide to take the party downstairs! You can turn your basement into the perfect place to spend some quality time with your friends. All you need is a bad, some places to sit, music equipment, and you're good to go. Your very own home bar may be the perfect option for you if you don't know what to do with your basement – and desperately need more space to spend time with your friends in!
Recreation room
Have you ever wished you could have a table tennis table at your own home? A home cinema? Or maybe you just want some additional space for your children to play in? Here's a tip: your basement is perfect for this! You can turn your dingy old storage area into a really bright and pleasant entertainment area! When it comes to remodeling your basement, your imagination is the limit!