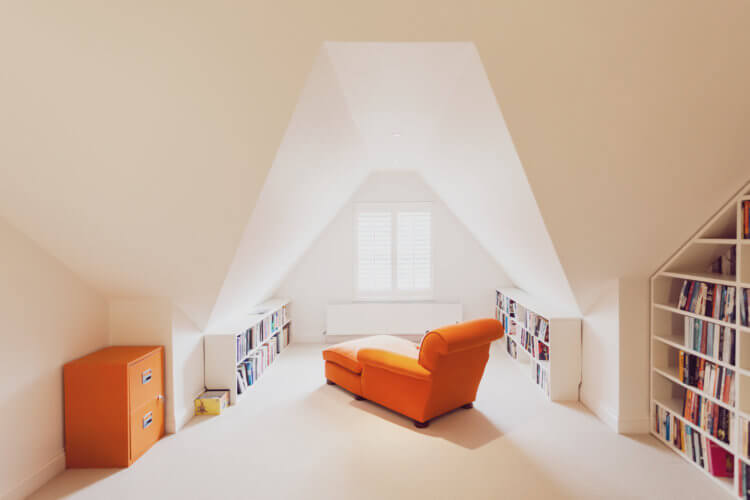 UK is one of those countries where house space is notoriously low. As we live our lives at an ever faster pace, our we often simply outgrow our homes, but moving is costly and complicated, and a full-on extension is not much cheaper. However, most of our houses contain a space that is underused and could serve as a perfect, cheap extension of your living space – the loft.
More space
Almost as large as a full floor, a converted loft can be more than just a room. Once the conversion is complete, it's as if a new life has been breathed into your home, granting you a new study area, lounge, home cinema, or even a bar.
More light
Lofts are situated higher than other rooms in your house, and above the roofs of many buildings. Add in a large window, and you suddenly have a large new space that lets in an astonishing amount of natural light, making for a very pleasant, homely atmosphere.
Better views
That height and windows add much more than just light, however. Most houses in the UK are bundled tightly together in the city, meaning you can't really see much aside from other buildings. But lofts offer you a broader perspective, letting you watch the city from a fresh, new point of view.
Better value
Loft conversions are actually one of the smartest ways to invest in your home. A loft conversion can add an average of £16,000 to your property value.