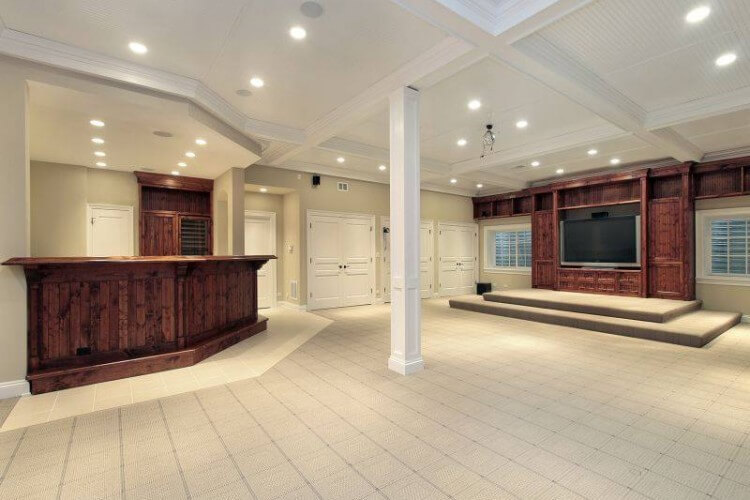 A house extension can be a very expensive and time-consuming undertaking. But instead of building a new room attached to the existing building, we can use something that's been under our noses the whole time. Though loft conversions have been popular for some time, basement conversions have recently become more prevalent, and for good reason, as they carry with them some great benefits.
You get more than what you pay for
The costs of adding a whole new room to an existing building can be pretty hefty. Adding walls may not be expensive on its own, but compared to the repurposing of an existing space that is much larger than a single room, it's not money well spent. With a basement, all you need to do is waterproof it and add any furniture you want, and presto – you have an additional space that can be used for anything you want.
A comfy space
Converting a basement can add as much as 1/3 of your house's size to it, meaning you get tons of additional room to create a home theatre, gaming lounge, underground study, wine cellar – whatever you want. It's a perfect place to relax, as you'll soon find out the basement is incredibly easy to heat or cool, meaning it's a perfect place to hide from both the heat in the summer and to warm up during the cold winter evenings.
Better resale value
Prospective buyers are much more inclined to purchase a house with a repurposed basement than one with a regular home extension. So if you intend to sell your home, you can be sure that not only will this let you sell your house at a higher rate, you can also count on it selling fast.