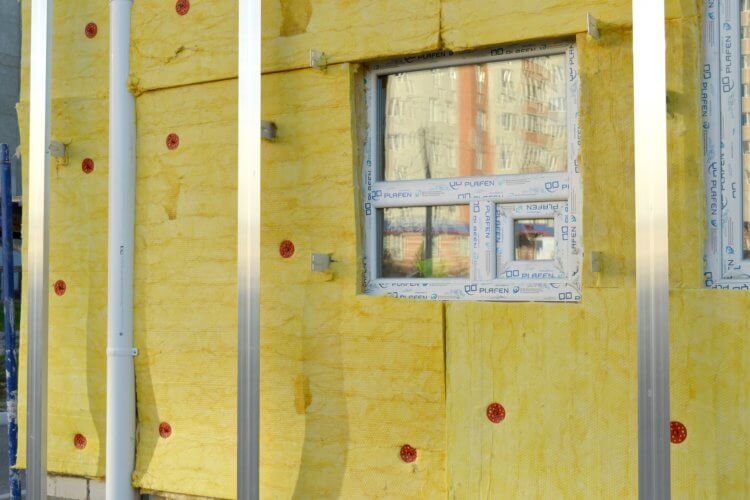 Once the cold days come, figuring out an efficient way to stay warm at home becomes imperative. While a proper choice of windows and radiators is key, it goes without saying that proper heating starts with good insulation. But when talking about insulation, the situation isn't as cut and dry as one might imagine. There is a fundamental choice to be made that will determine both the quality of your insulation, as well as the look of your home – the choice between internal and external insulation.
What's the difference?
External solid wall insulation, also known as EWI, involves the installation of a polystyrene insulation board on your home's exterior. It is 100mm thick and applied to the property using both adhesive and plastic bolts, to ensure that the bond is strong, durable, and long-lasting, with minimal cold bridging. The render placed as the top layer allows for a variety of coloured finishes.
Internal solid wall insulation, as the name might suggest, is fundamentally similar to EWI, but instead involves applying the insulation inside the property. Considering the fact that the insulation doesn't need to face the elements head-on, it doesn't require a protective finish, making it a slightly cheaper option of the two. The installation involves PIR boards, e.g. celotex, using a stud wall with plaster-board.
Which one should you pick?
The answer to this question depends on your personal needs, as both types of insulation carry their own sets of advantages and disadvantages. In the vast majority of cases, external wall insulation is preferable, as it carries with it many additional perks. Waterproof renders can make dampening much less of an issue and considering the fact, that it is built on top of your external wall, you don't lose any valuable living space in the process. Its application also doesn't disrupt your day-to-day life, as all operations are handled outside the building. An additional perk to all this is that you get the opportunity to spruce up your building's exterior with new colours and patterns.
However, there are instances where internal wall insulation will be the preferred option. Perhaps you have limited space and have no room to expand your walls externally, as you'll prevent access to some vital parts of your property this way. It's also the best choice for historic locations that have a specific look to their exterior that must be preserved, so you're left with incorporating insulation from within. Of course, if you live in a flat, you don't have much control over your home's exterior in general, so it goes without saying that, should you be cold, you always have the option of insulations from the inside.